Ford released the next generation of Mustang with the debut of the Mustang Mach-E. The new Mustang offers a sleek exterior with the size and space of an SUV and holds nothing back under the hood, living up to the Ford Mustang nameplate. Keeping an eye out for an all-electric performance vehicle? Look no further, the Ford Mach-E is here. Reserve yours today at Ford.com, by creating a Ford account, selecting Keller Bros Ford Lititz as your preferred Ford dealer, and supplying a $500 deposit with a valid credit or debit card.
Efficient and Powerful
WThe Ford Mustang Mach-E offers plenty of options so you can customize it to your needs. The Ford Mustang Mach-E is available with a standard battery or an available extended-range battery. The vehicle is offered in rear-wheel drive or all-wheel drive powertrain options. For those looking for more efficiency, the extended range battery paired with rear-wheel drive is expected to see over 300 miles per full charge. 

  Ford drivers looking for more power will enjoy the all-wheel drive system. This all-wheel drive Mach-E is the first ever production vehicle to be tuned by the Ford Performance Team and the results are staggering. The all-wheel drive Mustang Mach-E offers 0-60 mph acceleration times that compete with the base Porsche Macan series. Pair the all-wheel drive system with the extended-range battery, and Ford drivers are expected to see 332 horsepower and 417 lb.-ft. of torque.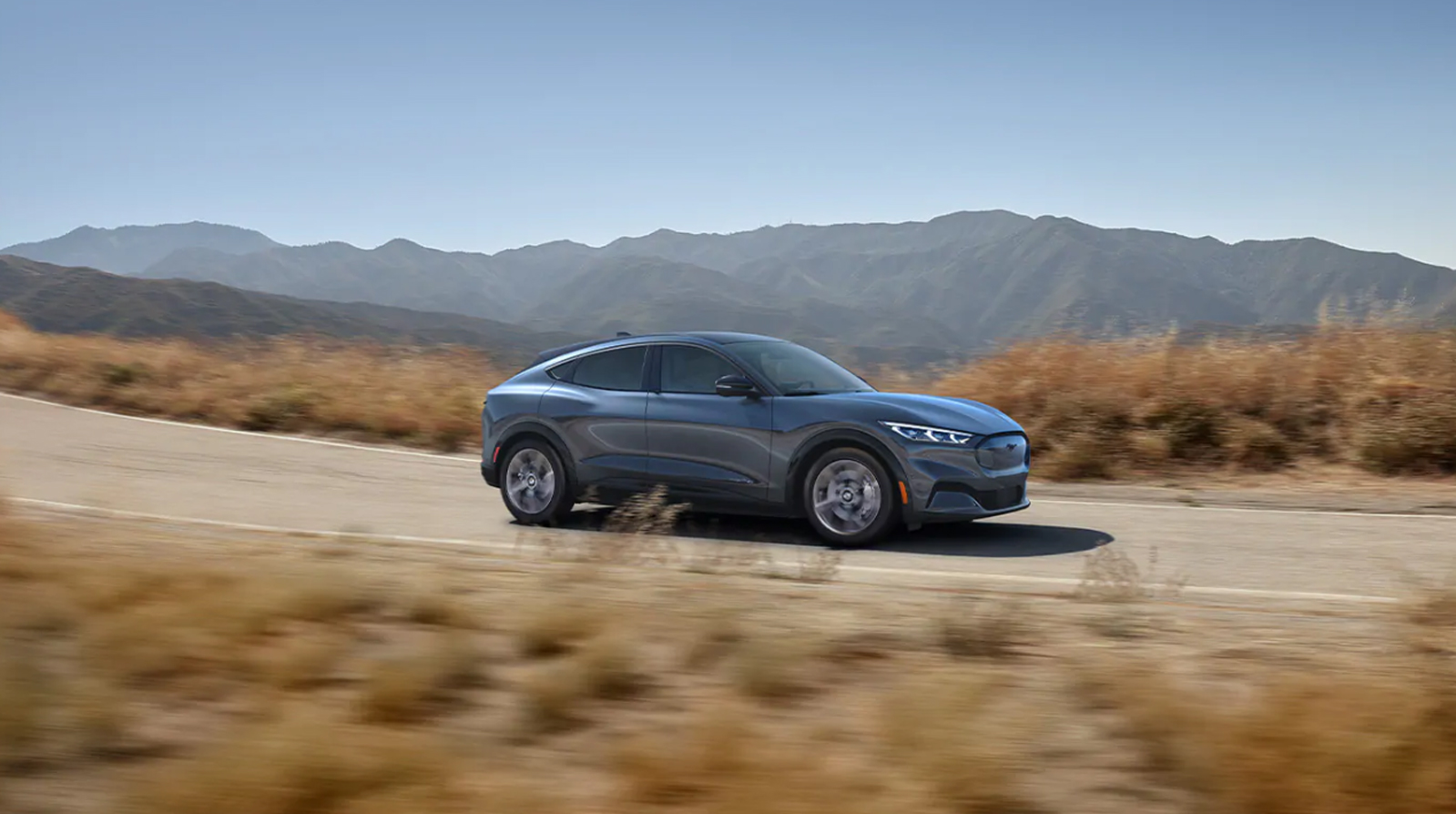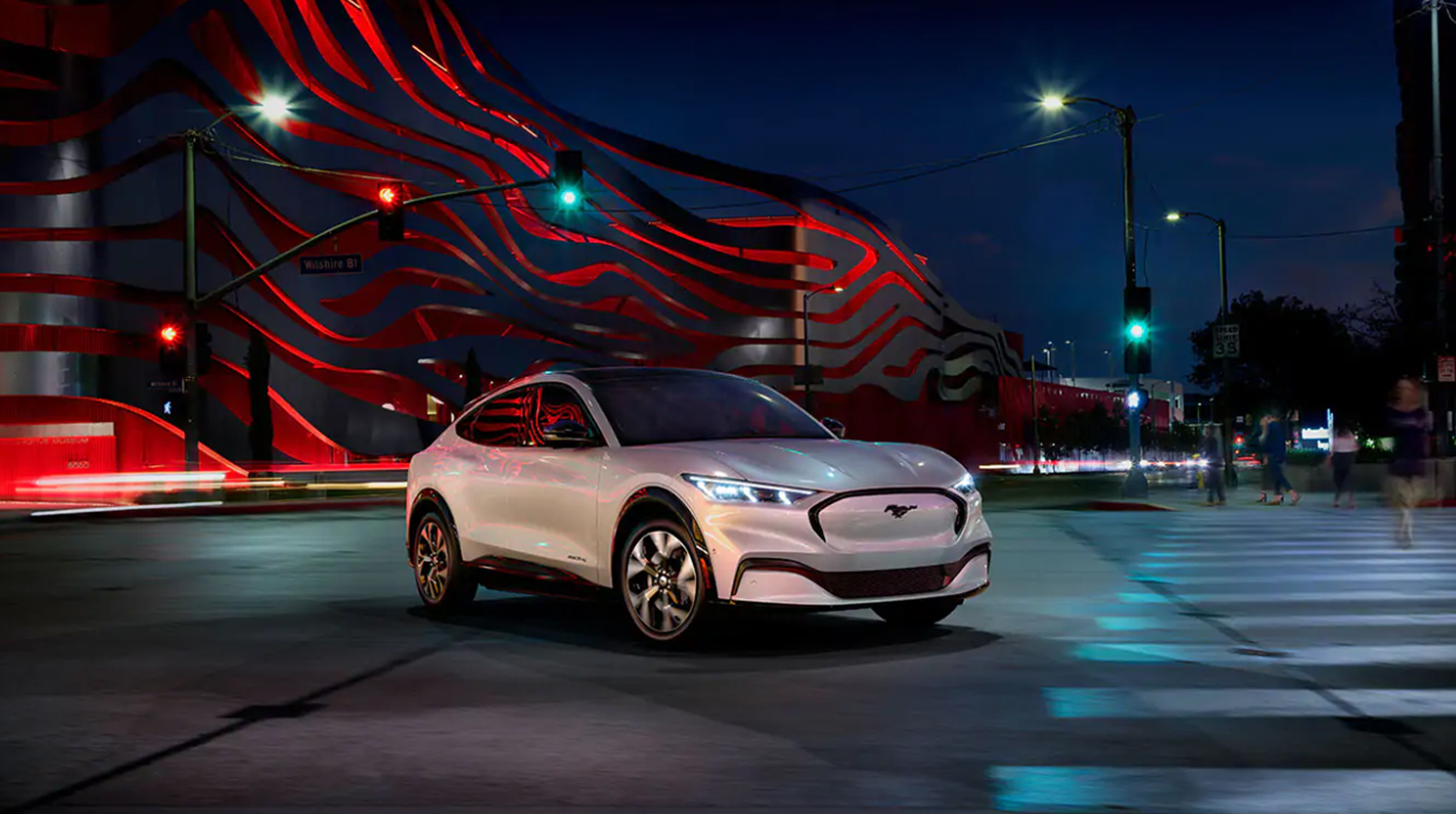 Performance You Expect from a Mustang
In addition to the rear-wheel drive and all-wheel drive options, the Ford Mustang Mach-E is also being produced in two performance models: The Mustang Mach-E GT and the Mustang Mach-E GT Performance Edition. Both performance models are expected to generate 459 horsepower and 612 lb.-ft. of torque. The Mustang Mach-E GT will accelerate 0-60 mph in under 4 seconds while the Mustang Mach-E GT Performance Edition reaches 0-60 mph in the mid-3-second range, competing with the Porsche 911 GTS. Experience the raw power of the Mustang Mach-E for yourself!
All the Features
Going fast isn't the only thing the Mustang Mach-E can offer. This Mustang SUV offers a maximum cargo space of 59.6 cubic feet. Looking for a little more? Ford also created a drainable front-trunk space of 4.8 cubic feet. Large enough to store your carry-on, or utilize the drain and fill it with ice to keep drinks cold driving to the beach or at a pre-game tailgating party. 

  In addition to ample space, the Ford Mustang Mach-E also offers the latest technology. Ford debuted their newest feature, Phone As Key technology. This feature allows you to unlock and start your vehicle all without even taking your phone out of your pocket as it seamlessly communicates with the vehicle via Bluetooth technology. The Ford Mustang Mach-E also introduces the next generation of SYNC. The updated version of SYNC utilizes predictive technology to make your commute home a little easier by prompting you to do the things you were already planning on, such as calling home after work. Don't miss out on your opportunity to get the next generation of Ford Mustang and reserve yours today at Ford.com!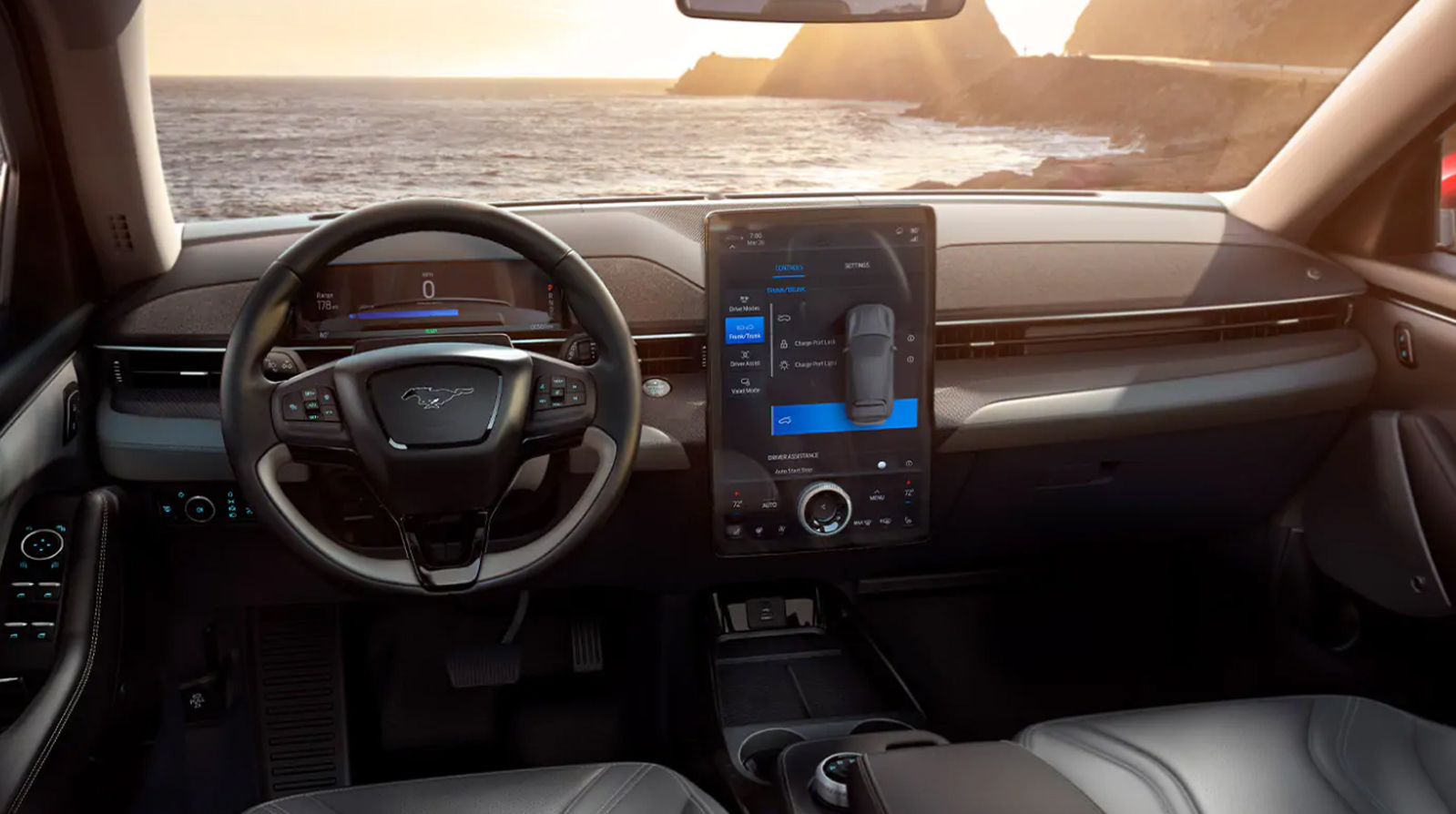 * Offers subject to change without notice. See dealer for details.