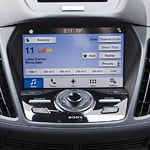 Driving requires that you do multiple things at one time. You will have to constantly be on the lookout for changing traffic conditions and surroundings. Fortunately, if you have the 2020 Ford Escape, then it will be a lot easier for you to pay attention to your surroundings. This vehicle has a variety of technology features that will make driving safer.
This vehicle has BLIS with cross-traffic alert. This system will detect whether there is a vehicle has in your blind spot. It will also watch out for traffic while you are backing out of the driveway or parking spot. You will receive an audio and visual alert if someone is in the blind spot.
It also has Waze Technology. You will receive alerts about traffic jams, road hazards, and accidents. It is hands-free, so you can keep your eyes on the road. If you need to test drive the Ford Escape, then you can visit our dealership.